The residential program is designed to provide a safe living environment for children rescued from the streets and who are prepared to live and grow in a structured environment with other children and have no other such place to go to. Some of the children in the center are orphans, or children who have run away from home and who for one reason or the other don't feel safe with their families and prefer to remain on the streets rather than return home. While in the SDCRI residential center, they are given access to all the opportunities necessary for their mental, psychosocial, physical and professional development.  Information on all programs carried out in this program, can be found below. The residential Program works with Children and Young Adults.

The non-residential program is designed to reach out to children and young adults who do not yet have the motivation or confidence to leave the streets. We have an annual end-of-year party to reach out to this group of children. We also provide access to the same opportunities and activities that are offered to the children in the residential program, although without a commitment to a particular structure. This is in line with the SDG principle of leaving no one behind. EVERY child deserves to have all their rights upheld.

We provide accommodation, health care, education, and psychosocial support.

Targets government and institutions to improve and/or develop related child focused policies and activities.

We locate the children's families and support them in rebuilding broken relationships.

Based on each child's need, an education/ training program is developed with the goal of empowering the child. We focus on making learning fun.

Our focus is on character and personality building and a transition to ensure that the children enter society as productive and positive Nigerians.
Listen, Act, Learn. Repeat
To provide housing to children sleeping on the streets
To provide adequate feeding, medical care and psychosocial support
To provide educational and training opportunities and activities 
To reinforce children's rights by advocacy work with various governmental institutions.
Create Opportunities for Children
Malnutrition, social conflicts and poverty severely affect the life of millions of young people and children. Satus Dignus CRI is a private charity in Nigeria that aims to support street children and allow them to be treated with dignity, respect and to benefit from new opportunities.
There are no bad children, only bad circumstances
Every child deserves a childhood and equal access to life transforming opportunities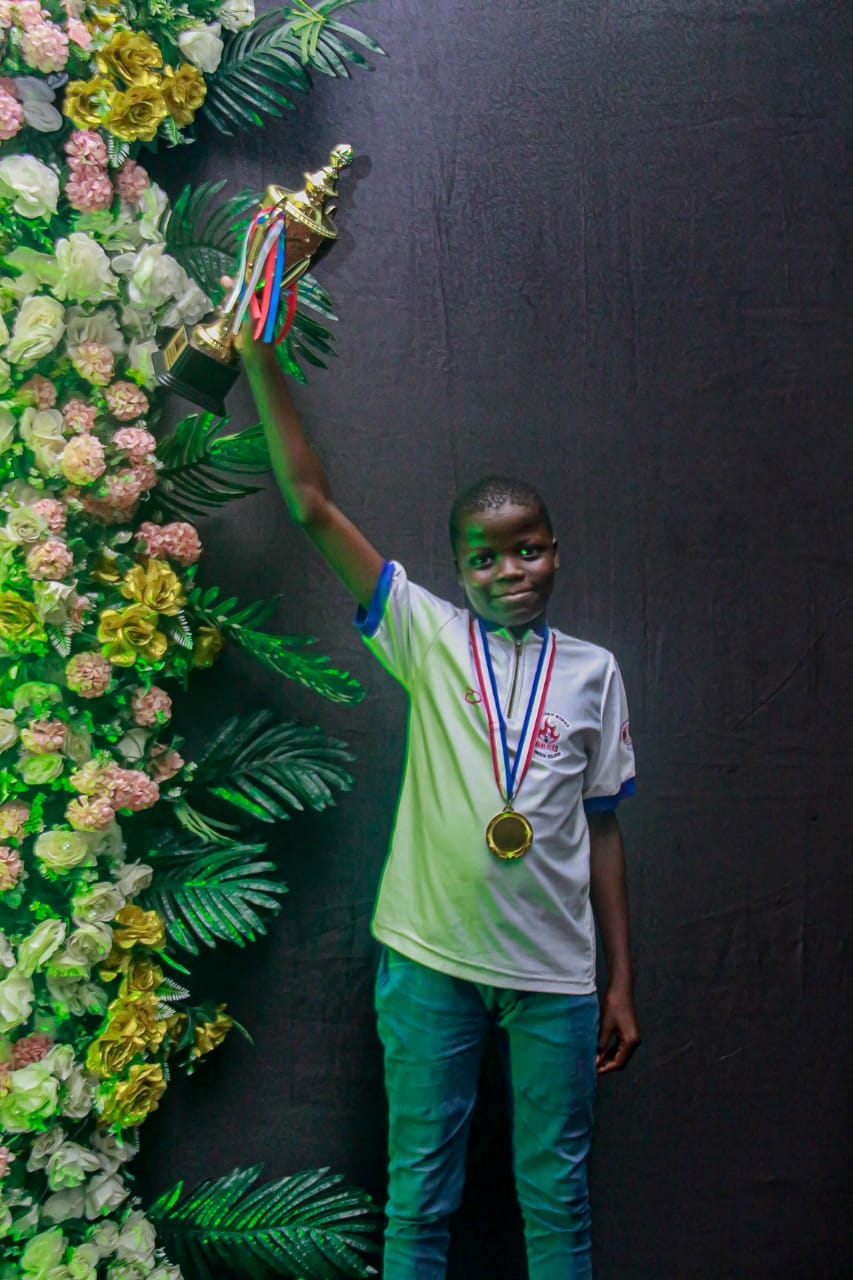 SDCRI is financed by the goodwill of our friends and the community at large. Your material or financial support helps us continue to provide the support and opportunities to make a difference in the lives of children rescued from the streets. You can support us in different ways:
Financial
You can give money in the following ways:
Adopt a child:   The costs for each child are broken into 2. You can choose which of these you can sponsor:
General Upkeep: This includes feeding, clothing, toiletries, health costs, extra curricular activities. The average cost for each child is calculated at 2500 Naira per day, or 17,000 per week or 75000 per month. You can choose to finance a child daily, weekly, fortnightly or monthly, or whichever number of days you feel comfortable with. However, it has to be monthly.
Education/Training Costs. These include school fees, school uniforms, text books, note books; training fees, and costs of training materials for children in vocational training programs. These costs are not fixed; they are calculated based on each child's education/training needs each school year.
Click here to give.
 Donate: Monthly or Anytime
Monthly: Giving anything from 1000 Naira or $2 monthly makes a big difference to us. Click here to give.
Anytime: We appreciate you supporting us with whatever you have, whenever you can, and for whatever part of the work interests you. To donate cash click here.
Material Support
We constantly need books, food stuff, school materials, clothing, shoes, toys, furniture, electronics, data, office equipment and every single thing you could possibly think about in the center. You can support us by giving any of these to the center whenever you can.
Note: We prefer uncooked food items to cooked food.
Volunteer
We constantly need volunteers to help us in various ways:
Give our children different skills trainings
Provide counselling for our children
Support our office work in the center
Support our outreach department on the field
Plan and carry out our annual end-of-year street parties
etc. etc.
Connections
Do you know that you can support us by connecting us to companies, clubs, networks and individuals who can work with and/or partner with us? We always welcome a chat to discuss this further. Contact us here.
From Children Under Our Care
We love. We care. We educate.
Being here in the SDCRI center has really changed my life. Before I couldn't read or write, and I always wondered if I also would ever be able to read, but now, I can pick ant book on my own and read. I used to think I would never be something in the future, but now I know that I can be someone important in the future.
I am grateful that I am here in the SDCRI center and no more on the streets facing different kinds of abuse and molestation. Since I got here, the care I am being given is as like that of a father and a mother. My life is totally different.
I have improved in speaking English language. When I just came to the center, I remember that I spoke very bad English. I always used to dream of being a lawyer or a governor, but while I was on the streets, I used to think there was no way that this would be possible. Since I got to the SDCRI, I now know that I can become anything I wish to be and I can see that my dreams are being worked out.
One of the ways that my life has changed is that I can do things that I never believed was possible when I was on the streets. I can now read and write English comfortably and my academics generally has continued to improve. I have also been given the priviledge to play Chess and represent Oyo State multiple times on the national youth chess team. I never would have imagined meeting a governor face to face before, but SDCRI has given me the exposure to meet some very important people and even shake hands with the Kwara State governor once. I know that I am confident to mix and comfortably interact with children from rich families. Satus Dignus has really worked for me.
SDCRI rescued me from the streets when I was pregnant and had no help. I stayed in the center throughout my pregnancy and had my baby while at the center receiving all necessary health care and support. I watch my child grow up and now go to school, while I am being equipped with different skills that can help me make a living. I have also been able to reconnect with some of my family members. I am very grateful for all that has been done for me.
I never knew I could get to where I am. I was brought to Ibadan for a very different situation until I was brought to this organisation. I didn't know that I would also be priviledged to attend a private school and be able to speak, read, write and understand English properly I never knew what chess was, but my being here exposed me to chess and I fell in love with it. I have since won many awards. There are so many other things I could keep on speaking about that I am thankful for.